The mission of the Restaurant Opportunity Center (ROC) Pittsburgh is to improve wages and working conditions for in Pittsburgh's restaurant industry.
The ROC Model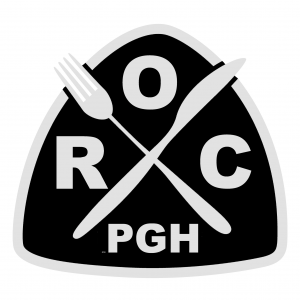 Pittsburgh is home to a thriving Restaurant community spread throughout the City and region. Restaurant employees are important participants in our local economy, and well paid happy employees are good for our neighborhoods, community organizations, and businesses.
Unfortunately, despite the growth and profitability of the industry, restaurant jobs provide largely low wages and little access to benefits.
The Restaurant Opportunities Centers Pittsburgh is part of a growing movement to build power and voice for restaurant workers. Based on the ROC-United model we a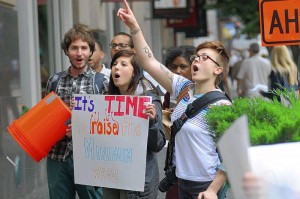 re organizing workplace justice campaigns to demonstrate public consequences for employers who take the 'low-road' to profitability, by violating workers' legal rights.  In addition ROC Pittsburgh values promoting the high road to profitability through partnerships with responsible restaurateurs, cooperative restaurant development, and a workforce development program that moves low-income workers into living wage jobs.
Follow us on social media